Mix of Managing Committee Members & Active Members: Kennedy Charles, Francois Fayolle, Hansley Bissessur, Jean Noel Lefou, Shyam Tonoo, Gilbert Kan Nam, Pascal Bestel & Yudish Bhugbut
The Mauriwood FIAA is composed of 3 categories of adherents:
(1) The Managing Committee Members - Members who manage the association & who have the power to take decisions for the proper running of the association - To form part of the Managing Committee, an adherent must have been an Active Member (see below) for 5 consecutive years before his/her application to join the Managing Committee can be considered.
(2) Active Members - Members who help the Managing Committee Members to achieve the association's objectives but who do not have any power to take decisions - To become an Active Member, a Registered Artist (see below) must have contributed to & participated in events organised by the Mauriwood FIAA for at least 3 consecutive years before his/her application to be certified as an Active Member of the Mauriwood FIAA can be considered.
(3) Registered Artists - Individuals who are passionate of cinematography & interested to join the activities of the Mauriwood FIAA can submit details of themselves to the Mauriwood FIAA so that they can be listed in our database of artists, technicians and other participants of the film industry. We channel Registered Artists to film producers should opportunities occur.
Conditions for Registered Artists - Please note that this registration is FREE and open to anybody. However, neither the Registered Artists nor the Mauriwood FIAA will be committed to each other. The Mauriwood FIAA is totally independent from Registered Artists & will not be liable to them for whatsoever reason. Registered Artists do not have to contribute financially to the Mauriwood FIAA & can only offer their help volunteerly for the organisation of activities by the association if they wish.
Who can become a Registered Artist? - If you agree with the above conditions, you can become a Registered Artist to share your cinematographic passion with professionals in the field, and who knows, perhaps even make a career in the film industry. So, if you have any of the followings below, you can definitely become a Registered Artist: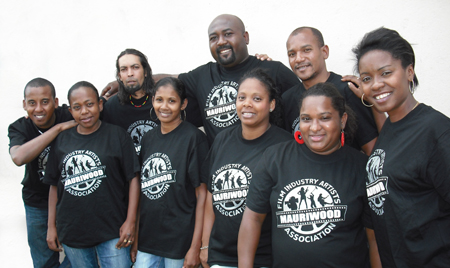 Talents - Acting, dancing, singing, playing a musical instrument, fighting/martial arts, performing stunts (cascade), acrobatics, modelling, etc
Skills - Photography, filming, drawing (storyboards & concept designs), story writing (script writing), video editing (montage video), sound editing (montage son), dress making/costume design, make up artist, building props (construction de maquette), handicraft (application paper maché, fibre de verre, etc), set construction - wood work/metal work (construction de décor), knowledge in electrical connections & lighting, etc...
Other capacities - Capacity to help, to manage people, logistics, catering, etc.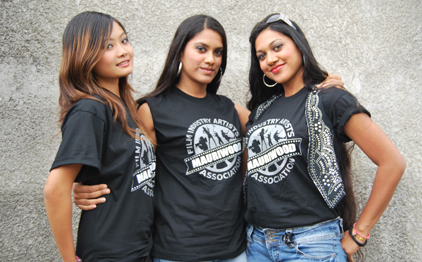 How to become a Registered Artist?
Simply send us a letter or an email to the addresses listed in the "CONTACT US" section with the following details:
Full Names
Date of Birth
Age
Address
Tel Nos.
Email Address
Profession
Academic background
Your talents, skills & capacities
Please do not forget to include some photos of yourself or your Facebook profile link with your email or letter.